How shipping works
Sellers can make their items available for shipping by Adding shipping zones, class and time in their Shipping Settings in their seller dashboard. 
When buyers see a shippable item they like, they can choose the Ship to me (for items available through shipping or locally) or Contact Seller (for items not available locally), confirm their offer, and pay through the app. Buyers may also select Add to Cart to instantly purchase an item and have it shipped. For more information on making purchases, see How to buy.
We send sellers a prepaid shipping label. Using this label is required. This is how we track shipments and how sellers get paid.
When a seller accepts a buyer's offer to purchase an item that will be sent to them via shipping, the seller must print the pre-paid shipping label and mail the item within 3 business days of accepting the offer. The seller may cancel an accepted offer up until the package is initially scanned for mailing.
Shipping Policies
For more information about eligible items, fees, and restrictions, see our Shipping Policies page.
How to pack
Make sure your items get to your buyers without any hiccups:
1. Use the right box size and packaging tape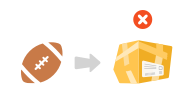 2. Don't over/under pack your shipments
Don't overpack the package, or it could burst in transit. If your package is close to the size of your item, pick a bigger box and add extra padding. Make sure to account ofr this when selecting a package when you post the item.
Make all items as secure as possible — the more they move, the more likely they are to break.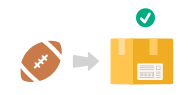 3. Use your SokoHuru label
The label helps you track your item, from the carrier to your buyer's doorstep. As soon as you accept a shipping offer, you get the label you need. And you do need it–you won't get paid without it. If you have not received a label or run into other problems, you can contact our team to get further assistance.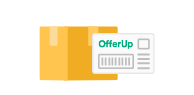 4. Reduce, reuse, recycle!
If you decide to use an old box or packing material, make sure all old markings are removed or covered, including barcodes, addresses, or hazardous materials signs.